This week, my book

A Heart of Stone is on sale for 99 cents through today, then it goes up to $1.99 till Tuesday the 21st. The usual price is $2.99

Click

here for more info.
Don't miss this and tell a friend!–Lyn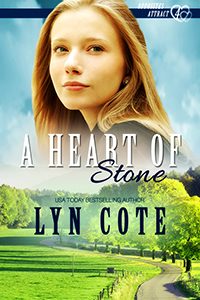 A baby girl's future hangs in the balance and sparks a heart-rending mystery~Why Cash's only sister willed guardianship of her baby girl to her best friend instead of him.
New Release by Josie Riviera! 1-800-NEW YEAR
Only 99¢ for a limited time.
Her lost love is back in town. Is he back for a second chance…or closure?
A Doctor's Christmas by Laura Scott $0.99
(For a limited time)
When Lifeline Pilot Megan Hoffman finds herself pregnant with her ex fiancé's baby, will Dr. Drake Thorton help her find the magic of love at Christmas?